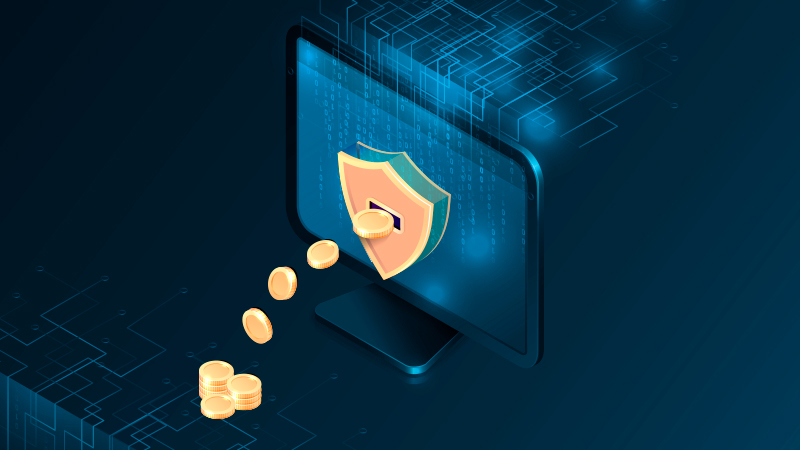 Cryptocurrencies are now part of everyday life and, thanks to wallets, today we can perform multiple actions such as exchanging them, receiving them and using them for our payments with a simple click.
Many times, we take for granted that the level of reliability of cryptocurrencies is high, thanks to the protection offered by the security keys, public and private.
Cryptocurrencies are subject to numerous threats at the cyber level and beyond.
What are the major dangers for those who own a wallet? And how do you defend your wallet from all these risks? In this article we will explain the main threats to your wallet and your savings and, how to protect yourself thanks to the service offered by Swaggy, Coincover.
Cryptocurrency threats: the other side of the coin
Cryptocurrencies have become a mass commodity.
They are always accessible, available, and most importantly, they are affordable.
Cryptocurrencies are not only the future, but they already represent the present in an increasing number of transactions.
Payments and services today can be made in an instant in real time.
In the world of cryptocurrencies, it is easy to see the advantages of this fascinating environment, but it is not all fun and games.
It is therefore essential to always pay attention to possible dangers.
One's own wallet and the related transactions can in fact be subject to 3 main types of risks:
Attacks by bitcoin hackers.
Unintentional loss of security keys.
Hard-wallet theft.
Let's delve into all the points listed above in detail right away, starting with the attacks of the now famous hackers.
Bitcoin hackers: the stars of cyber-crime
No, it's not Mr. Robot, or almost.
The famous TV series, starring Rami Malek, presents the story of a professional hacker capable of subduing any computer system with ease.
Today's criminals are the hackers, and there's no question about that.
Cryptocurrencies represent to hackers what The Mona Lisa would represent to Lupin: a priceless treasure.
In 2021 more than $400 million in cryptocurrencies were stolen by bitcoin hackers.
A huge figure considering the high security of digital currencies and the technology deployed by wallets and exchange platforms.
Thus, it is hackers who are the stars of cyber-crime.
Like Gummo, famous former professional hacker who recently claimed to have stolen more than 170,000 BTC: the equivalent of $7 billion!

Check out this article from CoinTelegraph to read his incredible and controversial story.
The attack by Bitcoin hackers, among the main dangers, is the most common and unfortunately most irreversible.

There is no possibility of regging back your "crypto-savings".
Forgot your password?
How many times do you forget your credentials for accessing any website and, thanks to the "Forgot your password" link, you manage to reset them to log in?
Unfortunately for a wallet, it doesn't work that way, it's not that easy and straightforward:
Losing your security keys can cost you access to all your savings.
Hard-wallet? Keep it in the safe
The last possibility, although very remote, is to be subject to physical theft of your hard wallet.
However, there have been several reports of thefts of USB sticks containing cryptocurrency in recent years.
The advice is to keep your hard wallet in a safe place.
After analyzing the most common threats you will surely be wondering how to protect your savings.
Which system can really secure your wallet? Let's discover together Coincover, a tool offered by Swaggy to protect us from possible thefts and threats.
Safety according to Coincover
Coincover, the service available on Swaggy, is the right weapon to protect your wallet from all the dangers present in the cryptocurrency universe.
Coincover allows you to protect your wallet thanks to its high security standards and its total reliability, making you safe from a wide range of risks such as phishing, theft or loss of access keys, hacker attacks.
Swaggy gives you the opportunity to choose the right Coincover plan for your needs:
BASIC: Guarantees you protection on deposits up to 100,000 € for only 25 € per year.
PRO: Offers you protection on deposits up to 250,000 € and up to 10,000 € in case of wallet theft, at a cost of 50 € a year.
Coincover is the system to defend you from all threats that could compromise the security of your savings.
If you care about your wallet and cryptocurrencies, you can't help but consider Coincover as the real solution.