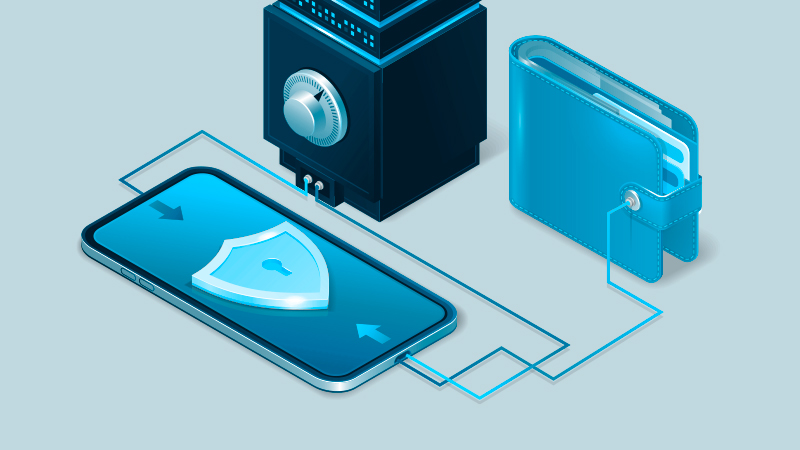 Who has never heard of wallets? Status symbol or MUST to earn with cryptocurrencies?
We all know at least one person who has a digital wallet, and anyone who invests in cryptocurrencies must necessarily have one with them.
This important tool is on everyone's lips, but what is a wallet and what can I do with it?
If you have never heard of all this, through this article you will find out everything there is to know about wallets and, why choose to open one with Swaggy.
What is a wallet?
First of all it is good to explain what a wallet is:
The cryptocurrency wallet is a virtual wallet in which you can keep your digital currencies in a safe and transparent way thanks to your private keys: simple passwords but more secure.
Private keys are the real strength of cryptocurrency wallets, only you will have access to your digital currencies.
Wallet and Exchange: Two sides of the same coin.
Often there is confusion between the term Wallet and Exchange because they are commonly associated being complementary.
Let's clarify immediately, in a simple way, the difference between the two tools in this short paragraph.
– WALLET: Simple digital wallet in which to store your cryptocurrencies.
– EXCHANGE: Marketplace where you can buy and sell your cryptocurrencies.
In summary, within the exchange you buy and sell your cryptocurrencies and store them on your wallet.
Easy, right?
What can you do with a wallet?
The activities that you can carry out thanks to a wallet are many:
Guarding cryptocurrencies;
Transfer, sell, buy cryptocurrencies;
Monitor all the history related to my movements and transactions of my cryptocurrencies;
Where possible, purchase products in stores where payment through cryptocurrencies is enabled;
Receive and make payments;
Main categories of wallets.
App, website, desktop? How many types of virtual wallets are there?
Here is a list of the main types of digital wallets:
Desktop wallet
Nothing complicated, download and install the file and that's it:
your wallet will be on your desktop just a click away.
Hardware wallet
This category differs from the others because it allows you to have "in your hands" all the data relating to your cryptocurrencies inside a USB stick.
Online wallet
This category refers to all wallets with an online website where it is possible to operate directly on the web page after creating your account.
App wallet
This is certainly the most popular option in the world of wallets: all the main companies in the crypto world have equipped themselves with super user-friendly and innovative apps.
Often these Apps are equipped with technologies such as NFC or QR-CODE.
Opening a wallet is convenient for you, but why?
Now you know more or less everything there is to know about the world of cryptocurrencies and, if you have read this article up to this point, you are certainly interested in opening your own wallet.
Why should you open it? Why should you open one?
Here are some reasons not to waste time and open your wallet right away:
Cryptocurrencies are decentralized currencies as opposed to traditional ones;
Cryptocurrencies represent an economy parallel to the traditional one but, if we see how many major brands are trying to interface with the world of cryptocurrencies and how many people invest in this sector today, we can say that cryptocurrencies are the FUTURE of the monetary system;
You don't need any knowledge or technical skills to enter the world of cryptocurrencies;
SWAGGY wallet: the best choice for you
I'm sure I convinced you, you can't wait to open your wallet!
But which one to choose? We are surrounded by wallets of every "shape and color" but if you are looking for a unique and innovative service, the choice falls on SWAGGY.
Why choose it?
Thanks to the partnership with Coincover, a company specialized in the protection of cryptocurrencies, your wallet is safe indeed, VERY SECURE;
Do you know Sentyment? The SWAGGY tool is a tool based on artificial intelligence capable of analyzing the market and giving you indications on its trend, ideal for those who, like you, are taking their first steps in the universe of cryptocurrencies;
All SWAG services, such as bitcoin mining, are integrated into your SWAGGY wallet!
If you are interested in opening your wallet with SWAGGY, this simple video tutorial could be for you.
Conclusion
Opening a virtual wallet, today, means becoming part of a consolidated DIGITAL REVOLUTION in constant evolution, without borders.
The first big step is to accept the reality of the facts and the historical moment we live in: Cryptocurrencies are the future.
The second step is to open your SWAGGY wallet.